We don't just get it started. We see it to the end.
Our studio is equipped with multiple linked stations, supporting a collaborative workflow. We've supported full interactive experiences, allowing for the acquisition of archival footage while also preparing and executing with our team of motion graphics artists.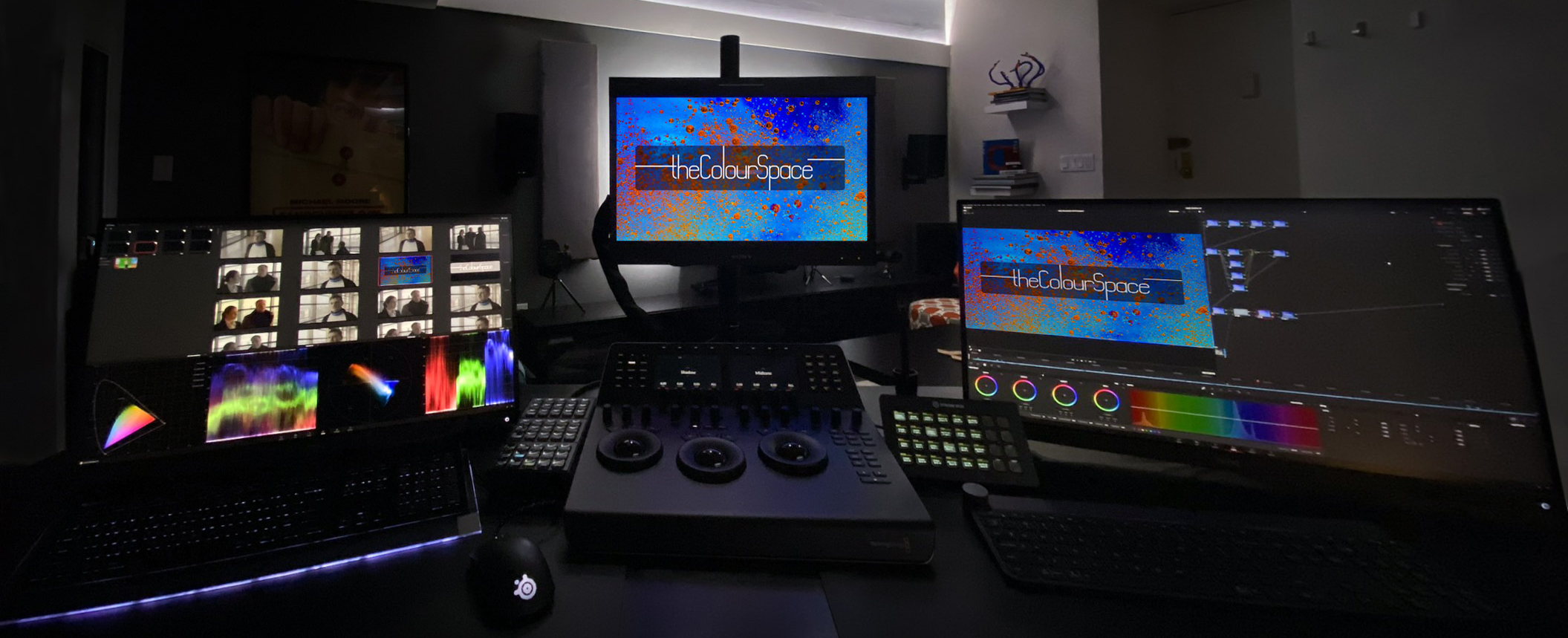 On a recent documentary, we were able to execute a final round of reviews with the director and producer in attendance, watching shot by shot and managing finishing touches on picture, graphics, and sound as we went.
This collaborative studio environment encourages the most efficient workflow, with theColourSpace at your side along the way. We know filmmaking is a marathon, let us be your second wind across the finish line.
We provide a full compliment of finishing services including, rotoscoping, keying, compositing, online/conform, and mastering.