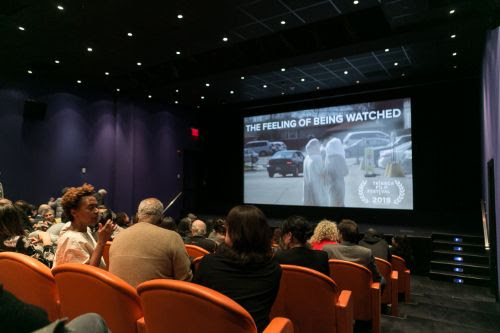 The Feeling of Being Watched, finished at theColourSpace, will screen theatrically in Chicago, Saturday June 8th – Monday June 10th at the Music Box theater in Lincoln Park. Special guests include the sartorially brilliant Hoda Katebi, lyrical genius Kayem, and anti-surveillance ninjas from the Lucy Parsons Lab. Tickets available here.
https://feelingofbeingwatched.us11.list-manage.com/track/click?u=a8c9f874124378519c966261a&id=f431a49cf9&e=3b631b7b0b
Next, the film will head to Los Angeles for a week long theatrical run at the Laemmle Music Hall in Beverly Hills, June 21st- June 29th. Post screening Q&A will include special guests, including fabulous scholar Maytha Alhassen. The film will also head to New York City, Wednesday June 5th hosted by the New America Foundation with a post-screening discussion moderated by brilliant investigative journalist, Azmat Khan. Tickets are available here.
https://feelingofbeingwatched.us11.list-manage.com/track/click?u=a8c9f874124378519c966261a&id=8a69000d25&e=3b631b7b0b